Meet English Youth Ballet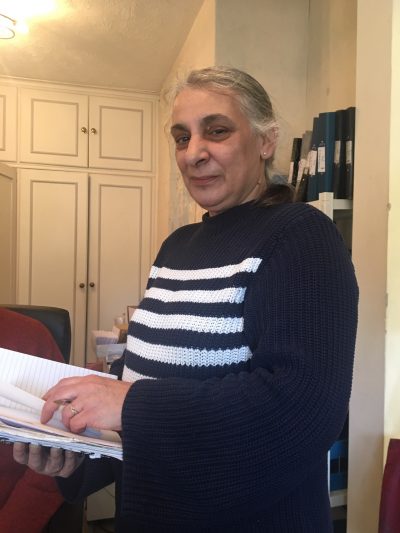 Resident Wardrobe Mistress
Maria Henry
Studied at the Portsmouth College of Art & Design specialising in Dyeing & textiles.
While Manager of a Child Creche she designed children's clothes outfits and held the unlikely job of freelance maker of juggling balls.
Maria made the Royal Navy's waistcoats for HMS Victory at Portsmouth. In latter years while making many costumes and Headdresses for English Youth Ballet.
She designed most desirable Christmas jumpers and still specialises in free hand wall murals by request. A unique and talented lady she has worked with EYB for the last twelve years.